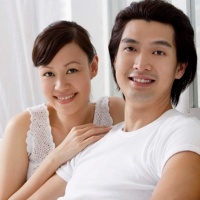 A study in Hong Kong found the Chinese people who can speak a foreign language, especially English turns out will affect his sex style. Foreign language skills can make people more to explore the various cultures that make them more astute-erotic.

The study, conducted by The Hong Kong Polytechnic University found college students and college student who speaks English becomes more open, more daring and open to new experiences than students who spoke only Cantonese.

The results, published in Personality and Social Psychology Bulletin concluded, that there is a correlation between the ability of foreign language with one's personality traits, including personality or style sex.

Researchers did not directly obtain the relationship of foreign language skills with one's sexual personality. But the facts in this research to get people who can speak a foreign language more clever seduction and erotic talks the more comfortable they are doing in a foreign language.

According to sexologists and human relationship expert Dr. Yvonne K. Fulbright as quoted by huffingtonpost, Sunday (6/12/2011), the possibility it could happen. Because the ability of foreign-speaking people outside the original language has been making people understand the various cultures of other countries so as to make the person affected and as cultural expression imitate.

"So it could just as sexual expression is influenced by the sexy style of speech," said Dr. Yvonne.

In the case of English as a second language to the style of sex, according to Dr. Yvonne indeed could have someone to be more daring in her love relationships. So they seem to be more erotic when in the room with his partner. The ability of sex as it is usually obtained from erotic information from both languages.

The ability to speak a foreign language, especially English makes it easier to understand sexual information through both print and electronic media. Especially in Asia, the issue so that sex is a taboo issue that the media rarely mengulasnya in detail like the western media. As a result many people looking for sex information from a foreign language.

Previous surveys also show that men with certain types of professions with the use of foreign language interface which is high enough it turns out to have better sex skills. Men with professions such as doctors, teachers or professors, analysts, writers and workers in the entertainment industry generally categorized as either sex-capable man.